Moschino Channels Your Favorite Game Show Re-Runs for Fall 2019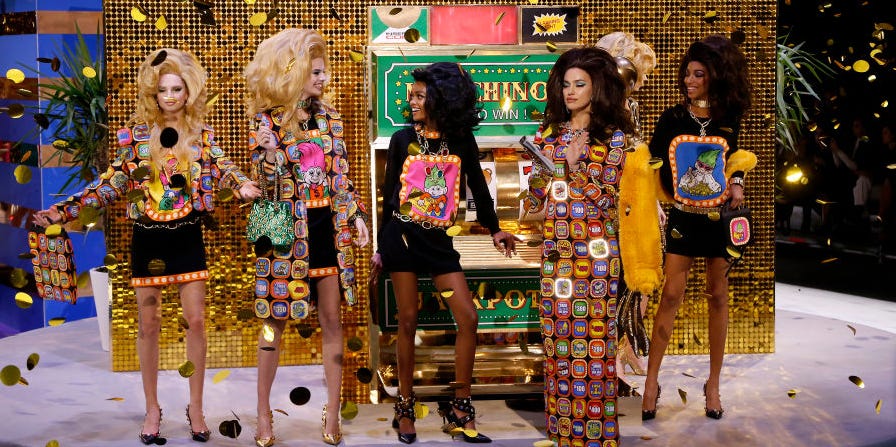 Jeremy Scott's Moschino shows are always high on camp and stick to a clear theme. This season, as soon as show goers heard the first few notes from the musical accompaniment we knew what to expect: A fully functional Price is Right set complete with glimmering lights, a Ferrari on a spinning platform, and models like Kaia Gerber, Jasmine Sanders, and Bella Hadid glammed up like retro Barker's Beauties. Moschino's fall collection was an ode to the game show (and others like Wheel of Fortune and Press Your Luck), but juiced up to the next level.
Always down for a good time, Scott showed blinged out gowns, dresses that lit up, and even a TV dinner kimono. These aren't pieces you would wear straight off the runway, but they do bring a sense of levity many of us are so desperate for these days. But if you are looking for pieces you could try in your everyday life, the dollar sign gear, fur coats, and cocktail dresses will do the trick.